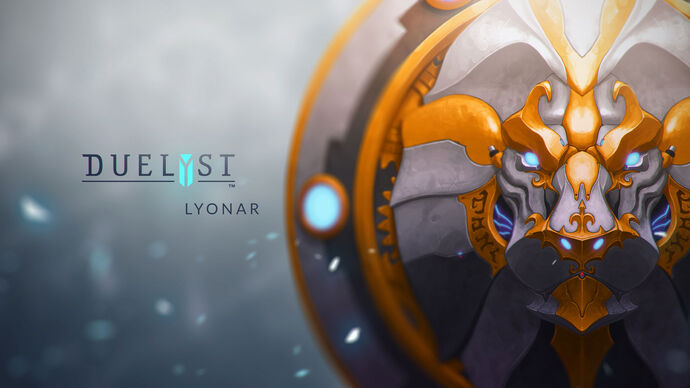 Lyonar uses lots of Provokes and high health Minions to focus on having massive presence on the battlefield. When playing as Lyonar, your goal is to amass a large, sturdy army to beat your opponent down. You can make use of Lyonar's excellent healing abilities to keep your Minions and General alive. To finish your opponent off, you can use cards like Divine Bond to turn your Minions' Health into damage to deal lots of damage in one Attack, or Skywind Glaives and other Zeal effects to turn your nearby Minions into powerhouse Attackers. Recommended for beginners.
Lore summary
[
]
Lyonar is the main splinter of the original human tribe, spanning throughout the land and making heavy usage of solar magic. For more information, see Lore.
Strengths
[
]
Your Minions have lots of Health and very efficient combat stats overall for their cost.
You have access to the widest variety of healing options.
Lots of area-of-effect damage so you can blow apart the battlefield.
You can use many different types of Dispels to disrupt bonus effects on other Minions.
Extremely threatening when you're in melee range of your opponent.
Weaknesses
[
]
Difficult for you and your army to catch fleeing enemies.
You have limited Attack options at range.
Difficult for you to break enemy Artifacts.
Your spells often need allied Minions to be alive for at least one turn before they can be effective.
Difficult for you to come back from a losing position when your opponent takes control of the battlefield.
Generals
[
]
Minions
[
]
Spells
[
]
Artifacts
[
]
Tokens
[
]